Front Page BACK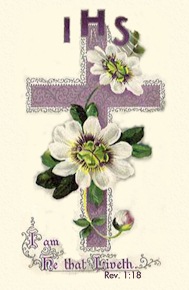 OUR MINISTRIES
ADULTS: Small, Bible-based Sunday School groups, Discipleship training, Homebound, Prayer Teams, Wednesday Evening Prayer Service, Evangelism Explosion!, Revivals, Senior Adult Activities, Couples Classes, Retreats.
WOMEN: The Women's Ministry includes Bible Study, Mission Projects, Mentoring, Prayer Ministry, Monthly Meeting, Outreach, and Retreats. Women tof Worth (WOW) Women meeting together to learn to live, love, and laugh as Godly women.
COLLEGE AND CAREER: Classes for singles
YOUTH: Gender & Age appropriate Sunday School classes, Discipling Cycle Teams for Sophomores - Seniors, Drama Team, Recreation, Wednesday Evening Praise & Worship, Falls Creek!
Alameda's Youth Ministry is a strong and well-round program for young people which includes a full calendar of activities and discipleship opportunities, as well as drama presentations. We believe our youth can have an impact on their school campuses if they are actively involved in the church. Each activity is designed to draw our youth closer to Christ and to become a witness for him. Come experience ABC Youth!
CHILDREN: Age appropriate Sunday School classes, Girls In Action, Royal Ambassadors, Childrens Choir, Seasonal Musicals, Presentations.

Our children's program includes Sunday School Classes, Children's Worship, Choir Activities, and Mission Education on a weekly basis. Vacation Bible School combined with recreation and crafts are an integral part of Alameda's ministry to children and families.
PRESCHOOL: Newborn thru 5 year-olds Sunday School classes, Mission Friends, Age related activities and learning games, Cradle Roll ministry.

All preschool children have a Sunday School department where they are introduced to God's love through Bible story lessons, music, mission, and discipleship activities. Extended Session (nursery) is available during all worship services. We believe that a nursery should be more than just babysitting. By extending the Bible story lessons from Sunday School, we are able to reach more pre-school children with the good news of Christ's love!

All ages have periodic fellowships, get-togethers, Bible studies, etc.
MUSIC: Childrens Choir, Handbell Choir, Sanctuary Choir, Orchestra
Our worship services are a unique blend of praise choruses and traditional hymns of the faith. This enables us to both affirm the great truths of the church as well as to experience an upbeat and celebrative worship experience that is dedicated to the Glory of God. Throughout the year we plan many opportunities for the children & sanctuary choirs, as well as the sanctuary orchestra. Both vocal and instrumental ensembles, as well as soloists lead in the worship and praise of Christ.
DEACONS: The Deacons serve the church through the Lord's Supper, visiting the sick, helping those in need, and ministering to the widows of the church and hosting a Widows Christmas Banquet.
MISSIONS: Supports needs of the ministry on a local, state, national and international levels.
PRAYER: Prayer partners, prayer chain, prayer groups and meetings
CHRISTIAN COUNSELORS: Teaching the way of salavation
EVANGELISM EXPLOSION: Training leaders to share the good news of Jesus Christ. We are a certified Evangelism Explosion Church in both youth and adults with twenty Certified Trainers. Why does Evangelism Explosion Exist? To Glorify God by Equipping the Body of Christ worldwide for Friendship, Evangelism, Discipleship and Healthy growth! His last command is our first concern!
INTERNET MINISTRY: Informs members and others about the teachings and activities of the Alameda Baptist Church. Opportunity for others to express their testimonties. Avenue for others to find the way of salavation. Connects members and others through a prayer room to pray for the needs of the church, salvation, health, for all. Tells the world about our Lord and Savior, Jesus Christ.

---
Front Page BACK